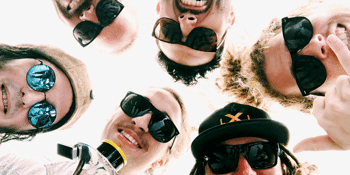 Rise- Taking Music to New Heights
Bearfoot and Band of Frequencies
NightQuarter - Sunshine Coast (Birtinya, QLD)
Friday, 22 January 2021 6:00 PM
Explosive live acts. Sunny Coast sounds. Summer nights. 


An explosive Summer concert series featuring the best live acts from the region on the 'NightQuarter Live' stage. To celebrate NightQuarter 'rising again', we proudly present 'Rise'- a concert series with a curated lineup of the most explosive local live acts around.

Your ticket includes an entry pass to NightQuarter (4pm-10pm) with food stallholders, themed bars, more live music, amusement rides and more (Value $5)

Experience live legends like Tijuana Cartel, Bearfoot, Highlife, Dubarray, Andrea Kirwin, Bullhorn, Fat Picnic, Hanlon Brothers and more. Promising to 'take music to new heights', the series celebrates the best live music acts from around the South East Queensland region with a focus on homegrown Sunny Coast acts. 
 Tickets on sale now for a huge Summer of music! #supportlocal 


The series is being supported by Arts Queensland's Play Local funding, which has also contributed to the booking of 40 Sunshine Coast based acts across the five stages of NightQuarter. 


Artwork created by local Caloundra illustrator Isabelle Beartrix.

Bearfoot

Bearfoot blends So-Cal, Hip Hop and dub reggae, with a dash of the Endless Summer soundtrack thrown in. Sweat-drenched, high-energy sharing performances and catchy melodies over deep grooves are their speciality. Bearfoot's sun-soaked take on roots, reggae & dub has sent ripples throughout the country and beyond.
Chief songwriter and vocalist Asher Chapman merges his musical upbringing in the Islands of Vanuatu with inspiration from Jamaican/Pacific music. He strives to write songs of substance with a positive message. Smooth lyrics are filled with meaning and reflection of his life so far.

Band of Frequencies

One of Australia's premier coastal roots bands, the award-winning* 'Band of Frequencies' genre-bending signature sound comes from years of live experimentation. Since 2005 they have been constantly throwing their influences into the creative fires to see what melts, what explodes and what merges. In the process, they have forged a bond of elements that highlights the band's chemistry, represents their Sunshine Coast roots and has led to invitations to play at a diverse array of festivals both at home and abroad.