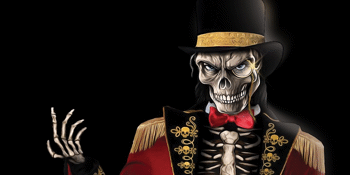 The Angels 2022: The Greatest Show On Earth
NightQuarter - Sunshine Coast (Birtinya, QLD)
Saturday, 8 January 2022 4:00 pm
Your ticket includes an entry pass to NightQuarter (4pm-10pm) with food stallholders, themed bars, more live music, amusement rides and more!

Minors under the age of 18 must be accompanied by a ticket holding guardian over the age of 25 at all times. A guardian can accompy no more than 2 minors.
Emerging from lockdown, The Angels wanted to put something big together to reconnect with their fans. And for Angels fans, it doesn't get any bigger or better than this – an unbelievable greatest hits show.
Mr Damage Presents The Angels: Greatest Hits - Live In Concert – The Greatest Show On Earth.
We're talking wall-to-wall hits – Am I Ever Gonna See Your Face Again, No Secrets, Take A Long Line, Shadow Boxer, Marseilles, Comin' Down, After The Rain, Face The Day, Fashion and Fame, Let The Night Roll On, We Gotta Get Out Of This Place, Mr Damage … and more.